Reversible Wooden Cassette
Modular LVL timber system
Wooden Cassette as facade.
Left: reassembled on-site at GTB Lab.
Right: after finishing.
Test of transformations: floor becomes roof, which becomes facade, which becomes terrace and again becomes facade with door, etc.
Assembly & disassembly zoom in
On-site assembly of reversible wooden cassette as floor at GTB Lab
The Reversible Wooden Cassette has been developed within the EU Horizon 2020 BAMB pilot with full reversibility in mind aiming at high reuse potential.
Reversible Wooden Cassette is a LVL-based modular timber system with full reversibility in mind. LVL (Laminated Veneer Lumber) allows the construction of standardised reversible wooden cassettes which can be applied as floor, roof or facade components. Using prefabricated geometry and universal connections the reversible wooden envelope can serve as floor, roof, or ground slab. Locking half blind Dado joints allow the modularity of the wooden structure. Steel intermediary connections are fixing the wood on the load bearing base system of the GTB Lab Module.
Reversible Wooden Cassette is initiated by GTB Lab and first tested and used in the GTB Lab Module during the EU BAMB project.
Benedenrijweg 186, Ridderkerk, The Netherlands
2019 - produced and assembled in Ridderkerk NL
2019 - 3 transformations
2021 - reused in GTB Lab, Heerlen NL
Omkeerbaar/Reversible BIM: het 3D-model met kleurcodering visualiseert per element het hergebruikpotentieel.
No. of disassembly steps:
No. of standardized relations:
Reversible Wooden Cassette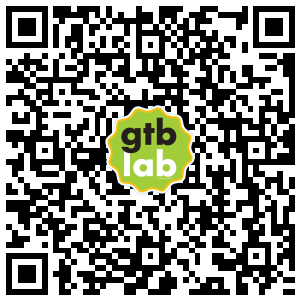 Remaining Technical Life Cycle: