Pilkington Insulight™ HeatComfort
Installing the reused heated glass at GTB Lab.
Heated windows made of heated insulating glass elements based on electrically conductive coating.
By applying a voltage to the electrically conductive coating, the glass heats up, so when incorporated into an insulating glass unit, the heat flow can be directed into the living space. The two outer panes of the triple glass window contain reflective coatings reflecting the heat into the interior.
Tests in GTB Lab show a maximum of 1 degree of temperature difference, while the inside rises to 45 degrees.
Waste during production was minimised by using the maximum production width of the glass (1180mm) as the grid size for the GTB Lab Module. In the subsequent transformation phase, no new material was used at all, but the glass was reused in its entirety.
De Hoeveler 25, Enschede, The Netherlands
2 out of 4 have a small crack in the outer pane.
2019 - produced by Pilkington and assembled in Ridderkerk NL
2021 - reused in GTB Lab, Heerlen NL
Reversible BIM: the 3D color-coded model visualizes the reuse potential per element.
362,07 kg CO2 (94,6 kg CO2/m2)
No. of disassembly steps:
No. of standardized relations:
Pilkington Insulight™ HeatComfort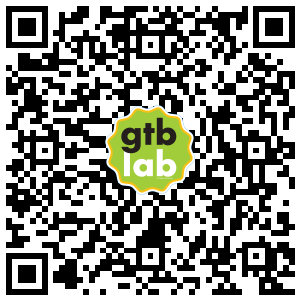 Remaining Technical Life Cycle: