Main beam before lifting it to its place.
Sliding beam over steel intermediairs.
The roof of the GTB Lab is the physical and architectural umbrella under which the experiments take place. It protects the activities and provides horizontal structural stability that allows for different kinds of transformations.
The roof of the GTB Lab demonstrates how reversible core parts of a building allow for different transformations. The size provides flexibility for many unknown future developments.

The roof is made of laminated timber beams connected by steel joints. The diagonal pattern provides structural stability. The secondary beams are srewed on the main beams. The main beams and eaves are connected by steel plates and bolts for easy disassembly.

All elements were prefabricated and transported to site. The time on site was limited to a few days. The connection to the building also took place via intermediary steel joints between roof and tree columns/core steel frame.
De Groot Vroomshoop Groep B.V., Zwolsekanaal, Vroomshoop, Nederland
2021 - produced in Enschede NL and placed at GTB Lab
No. of disassembly steps:
No. of standardized relations: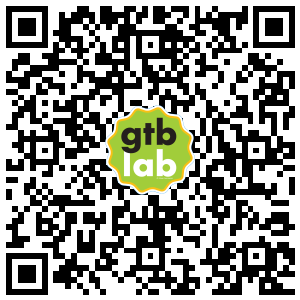 Remaining Technical Life Cycle: